Currently we are supporting two orphanages in Goma town. Visitors are encouraged to give a helping hand by saving just a few kilos of space in their suitcase and bring goods for the orphanages we support; it allows them to make a priceless impact in the lives of our local children and families.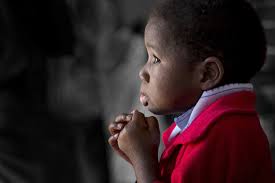 What is useful for orphanages?
PPE equipment (masks and hand sanitizer)
Library Books (reference books, novels, children's story books) (preferably in French)
Boys shorts (age 2 to adults)
Boys/Girls Jeans (age 2 to adults)
Shoes (boys/girls)
T-shirts
Jackets or rain-coats
Craft supplies (scissors, colored pencils, stationary, stickers… etc.)
Socks
Board games
Toys (dolls, cars… etc.)
School bags
Stationary kits
Blue and black pens
Hats
Belts (especially boys age 6-18)
Toiletries (shampoo, soap, hair oil… etc.)
We also provide flour products to the orphanages. With a donation of 10$ and above, a traveler may contribute for the nutrition of the orphans.